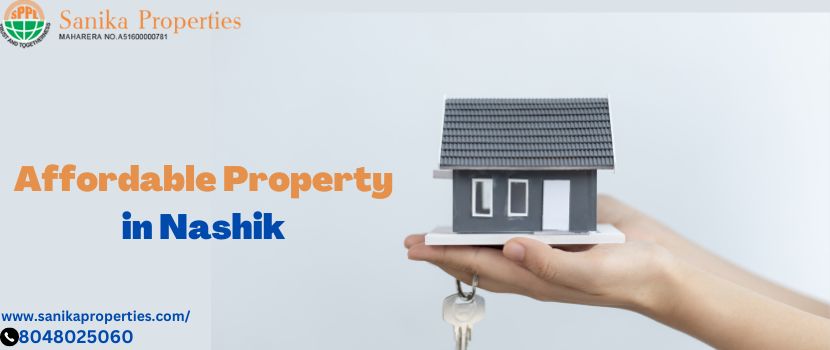 The growing price and demand for real estate in metropolitan cities like Mumbai and Pune have made investors look for more higher-yielding and economical investment opportunities in other cities. Today, investors/property buyers prefer to invest in properties in Nashik, a fast-growing real estate market in Maharashtra.
Nashik, situated on the banks of river Godavari, the city offers a refreshing and satisfying climate to its residents.
Considered to be the country's most promising city to live in, Nashik is very well admired for improved infrastructure, employment opportunities, government projects, and excellent connectivity. With a perfect balance of industrialization and agriculture, the city has gained the top position in the list of India's top 20 smart cities. Here are some of the major reasons why Nashik is the favorite destination for many property buyers/investors.
•

Fast infrastructure Development:
Nashik is one of the major cities in Maharashtra that witnessed extreme industrialization in these recent years resulting in immense infrastructure developments - whether it is shopping complexes, hospitals, educational institutions, and hotels. Several reputed companies including ABB, Mico Bosch, Mahindra, Siemens, Glaxo, Crompton Greaves, etc. are present in Nashik. Being home to so many renowned companies, the city has plenty of job opportunities for job seekers. Each year, hundreds and thousands of working professionals migrate to the city in search of suitable jobs. So, there is a great demand for residential and commercial properties in Nashik. One can easily find an affordable property in Nashik by approaching a reliable real estate agent.
•
Excellent Locations To Live:
Recently the Maharashtra government has undertaken some of the finest infrastructure projects in Nashik which make various localities in the city suitable for investment. The well-connected roadways and numerous amenities in these areas make people choose this city for purchasing a property in Nashik-be it residential or commercial.Affordability is the factor that makes Nashik a great option for real estate investors seeking for investing in real estate. As investing in Nashik real estate is lucrative, the demand for plots/lands in the city has been increasing. Some of the best areas for getting affordable property in Nashik are Panchavati, Pathardi Phata, Gangapur Road, Indira Nagar, Anandwalli Gaon, Gondedumala, etc. These areas in Nashik provide their residents with all types of social amenities including schools, educational centers, banks, hospitals, recreational facilities, etc.
•
Healthy and Better Life:
A hectic routine and too much stress might affect one's quality of life. The pollution levels in Nashik are far lower as compared to big cities like Mumbai. You can find plenty of greenery, spellbinding locations, broad roads, open space, and tranquillity. Even though Nashik is warmer in summer, the weather is cool and pleasant the rest of the year. Additionally, Nashik is one of the leading producers of tomatoes, pomegranates, onions, flowers, and, of course, the best quality grapes, making it the wine capital of India.
•
Seamless Connectivity:
Nashik's connectivity with all nearby cities makes it a good deal in terms of investment. The Mumbai-Nashik six-lane highway features excellent toll roads and great connectivity between Mumbai and Nashik. In fact, Thane, which is about 140 km away from Nashik, can be reached in just about 2 hours! Pune which is about 210 kilometers away from the city can be reached by different modes of transportation-buses, trains, cars, etc.These are the reasons why more and more people are interested in investing in Nashik real estate and there is a healthy demand for residential and commercial properties for sale here.